The Kentucky Reading Project (KRP) is a professional development initiative of the Collaborative Center for Literacy Development. The yearlong, graduate level literacy course consists of a two-week intensive summer institute, four follow-up sessions during the year, and at least one coaching visit to each teacher. The eight state universities serve as sites for KRP, and university literacy faculty serve as directors of KRP. Training specialists from the National Center for Families Learning provide information, resources, and support regarding family engagement in literacy.
During KRP, teachers learn best practices in literacy instruction while participating in a professional learning community that positions them for leadership roles in their school, district and the state. They increase their effectiveness as teachers by expanding their knowledge base and deepening their understanding of best practices in literacy instruction as they develop and implement a Literacy Action Plan in their classrooms.
The KRP application is now available online!! To apply for the 2023-2024 KRP: CLICK HERE
For the paper version of the application, click here.
For principals to submit their statements of assurance for the 2023-2024 KRP online, please follow this link.
2023-24 KRP Summer Institute
Dates | Locations | Contact Info
The mission of Kentucky Reading Project (KRP) is to increase student achievement and family engagement in literacy by empowering P-5 teachers to design and implement comprehensive, research-based instruction driven by the on-going assessment of diverse learners' needs.
KRP is designed to be responsive to each teacher's professional needs. The participants will choose their own Literacy Plan focus by studying and reflecting upon the following:
Applying theory, research and the science of reading to meet the needs of all students;
Addressing equity and diversity issues and their impact on literacy instruction;
Providing assistance to striving readers;
Focusing on the five components of reading: phonemic awareness, phonics (word recognition), fluency, vocabulary and comprehension;
Identifying processes and strategies for teaching reading comprehension using a variety of texts and technologies;
Integrating and understanding the reading and writing connection;
Teaching reading and writing across the curriculum using a variety of texts and technologies;
Using formative, summative, and diagnostic assessments to inform instruction;
Designing and managing a comprehensive literacy approach;
Emphasizing family engagement in literacy;
Focusing instruction on the Kentucky Academic Standards: literary reading, informational reading, foundational skills, language, and composition.
In the nearly 25 years since the inception of the Kentucky Reading Project (KRP), this statewide literacy professional development program has had a far-reaching and profound impact. The learning is rigorous and relevant; it is also ongoing through follow-up sessions and coaching visits.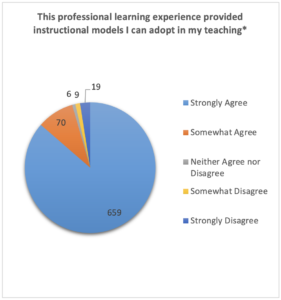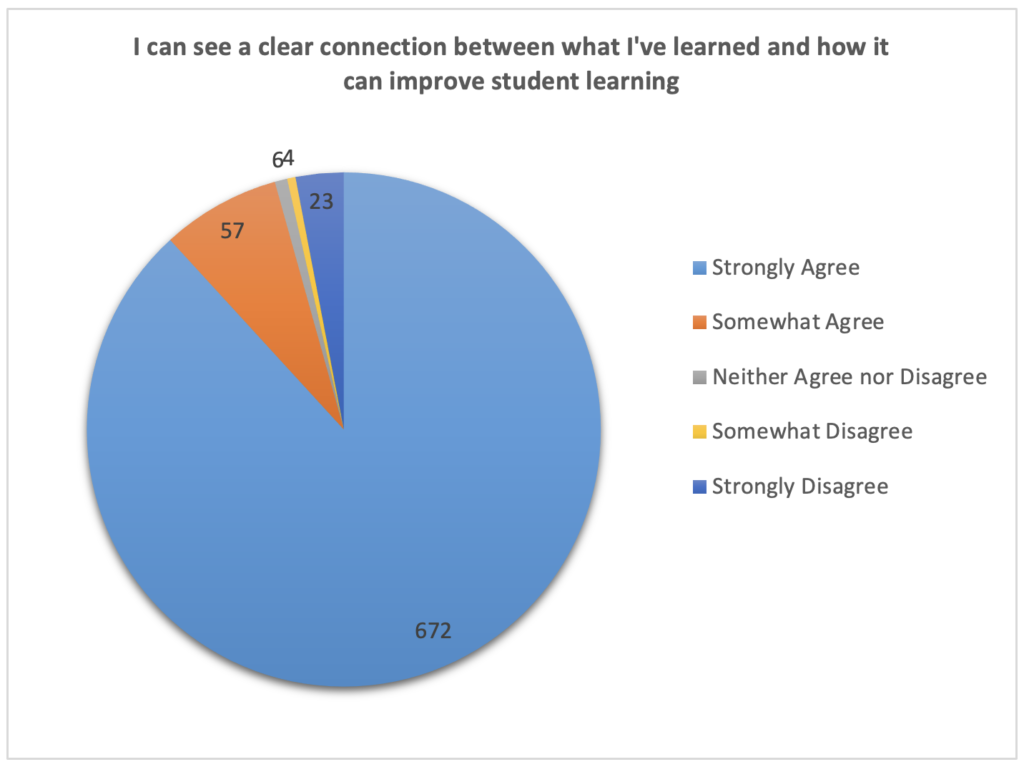 One teacher (T) in six years decreases likelihood of Novice (red) ranking and increases the likelihood of Distinguished (yellow) ranking. Two or more teachers in six years increased this effect. Drop in Proficient ranking demonstrates that students who would be at this ranking otherwise were assisted into the Distinguished ranking, while increases in Apprentice ranking shows students who would be at Novice otherwise were moved to Apprentice.
"My professional development experience with KRP changed the way I feel [about] and teach literacy. The students that I have taught since that experience received a much better education. I rank it as the #1 professional development experience in my 10 years of education."
"The Kentucky Reading Project has transformed our school's entire reading program. During the last few years, each of our primary reading teachers has completed the KRP. Our reading scores have soared! Our reading instruction has never been better. I credit KRP with leading and paving the way for last year's reading scores of over 100." 
"The Kentucky Reading Project has had a profound effect on instructional practices and student achievement. The experience has broadened the teachers' instructional knowledge and strategy tool box, while at the same time enabling them to better diagnose literacy problems individual students face and create plans that address those problems. It has also supported our leadership structure here. KRP has created a cohort of teacher leaders here who work together to help guide our unique approach to literacy."
Eastern Kentucky University
Director:
Dr. Stacey Korson, assistant professor in the Department of Curriculum and Instruction
Participants will:
Practice reading strategies by tutoring elementary school students
Work with library media specialists to learn how to select quality children's literature
Take part in a writing workshop with a published author
Email: stacey.korson@eku.edu
Kentucky State University
Director:
Tiffany Wheeler, EdD., associate professor of education at Transylvania University
KSU's KRP focuses on:
Critical thinking skills
Differentiation – engaging students so they can all be successful
Kentucky Academic Standards – interdisciplinary units that integrate reading and writing with social studies, science, and other curricular areas
Email:
Morehead State University
Director:
Dr. Becky Roach, assistant professor in the College of Education
Participants in the MSU KRP will experience:
Literacy strategies for implementing the Kentucky Academic Standards in elementary and intermediate grades
Teacher-centered professional development
Differentiated instruction addressed in every class
Email: r.roach@moreheadstate.edu
Murray State University
Directors:
Christina Grant, EdD., assistant professor in the College of Education
Holly Bloodworth, instructor, Elementary Education Program, 2013 Kentucky Teacher of the Year
Participants in the Murray State KRP will:
Deepen their knowledge of standards-based instruction
Integrate literacy across the curriculum
Email: cgrant4@murraystate.edu
Northern Kentucky University
Director:
Tammie Sherry, professor in the Department of Teacher Education
Participants will:
Discover strategies to improve nonfiction
How to differentiate literacy instruction
How to assess student's literacy improvement
Email: sherryt1@nku.edu
University of Kentucky
Director:
TBD
The focus of the UK KRP is:
Learning the use of various types of reflections
Integrating arts-related strategies into classroom literacy instruction
Using Canvas to discuss pertinent educational issues and maintain contact with cadre members between follow-up sessions
Email: erin.wobbekind@uky.edu
University of Louisville
Director:
Dr. Jane Andris, Postdoctoral Associate in the Early Childhood Research Center
The areas of focus for the University of Louisville cohorts are:
Reclaiming literacy instruction
Promoting inquiry-based interdisciplinary curriculum development
Exploring the role of digital literacy arts, and play in literacy teaching
Expanding our understanding of using children's literature in relation to the Common Core Standards
Email: jane.andris@louisville.edu
Western Kentucky University
Director:
Nancy Hulan, PhD., associate professor in the School of Teacher Education
Participants of the WKU KRP will focus on:
Differentiation in literacy instruction
Comprehension of informational and narrative texts
Vocabulary and word attack instruction
Culturally responsive literacy instruction
Email: nancy.hulan@wku.edu
The Collaborative Center for Literacy Development (CCLD) Share Fair is the culminating celebration and showcase of the yearlong work done through the Kentucky Reading Project (KRP) and Adolescent Literacy Project (ALP). Held on a Saturday each spring, the Share Fair consists of a series of roundtable sessions where KRP and ALP teachers discuss their literacy action plans they have been implementing all year. In addition to presenting their own work, the participants have numerous opportunities to network and attend other sessions with teachers from around the state. The day includes a luncheon with a keynote by a national literacy professional.
Examples of past KRP Literacy Plan Titles:
Expanding Literacy through Vocabulary Acquisition
Stories and STEM
Inviting Families into Phonics!
Bridging the Fluency Gap
Kinder Fun with Phonics and Phonemic Awareness
Vamping up our Vocabulary
Dear Dad: Connecting through Family Learning Journals
Purposeful Phonics in Primary Learning
Building a Phonological Foundation
Phonics Dance: Growing as Readers and Writers